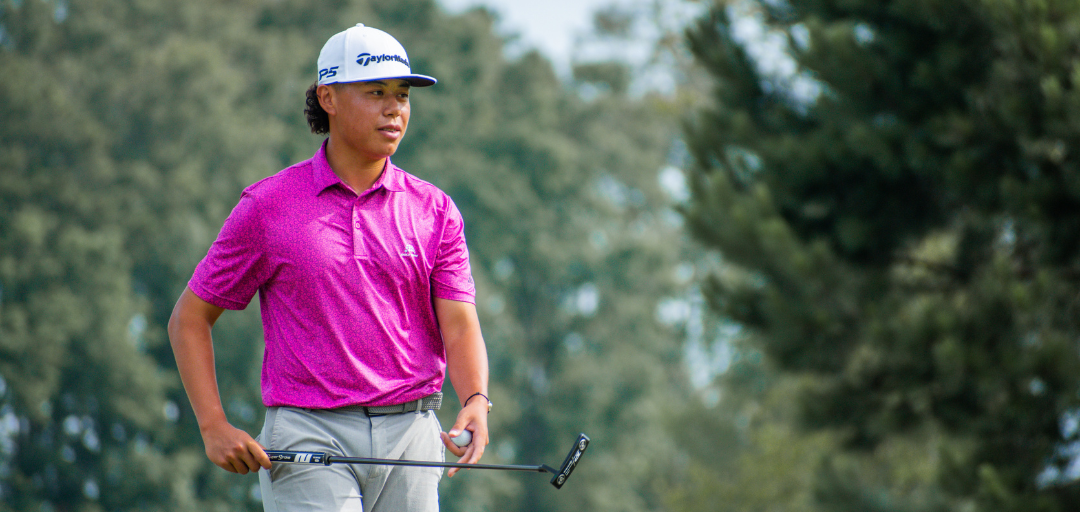 Jeffrey Guan of Australia Leads Round Two of the 117th Southern Amateur Championship
OOLTEWAH, TN (July 21, 2023) – Round Two results of the 117th Southern Amateur Championship of the Southern Golf Association hosted by The Honors Course, Ooltewah, Tennessee, on Friday, July 21, 2023 (7527 yards, par 36-36–72, 77.3/154).
Championship Links:
Scoring & Results
|
Photo Gallery
|
Club Website
|
Championship Website
Jeffrey Guan of Australia rose to the top of the leaderboard with a 36-hole total of nine-under 135 after firing three-under 69 today. Guan currently has a two-stroke lead over his nearest competition.
The following players stand T2 at seven-under 137 overall:
Matthew Kress of Saratoga, California, even-par 72 (Round Two)
Dylan Menante of Carlsbad, California, two-under 70 (Round Two)
Preston Summerhays of Scottsdale, Arizona, four-under 68 (Round Two)
Round Two Notes:
Field average score: 72.74
6 eagles posted in Round Two
531 birdies posted in Round Two
62 players broke par
Easiest Hole: 11
Hardest Hole: 15
Jackson Buchanan of Dacula, Georgia posted the low round of the day with a 65 to move up the leaderboard ninety places and now stand T24. He made a total of eight birdies during his round.
The cut line fell at even-par 144 with 66 players advancing to the Final Round of the 117th Southern Amateur Championship.
The Final Round begins at 7:30 a.m. on Saturday, July 22, 2023 off #1 and #10 tees.
For more information about the 117th Southern Amateur Championship, including hole-by-hole scoring, please visit
the Championship website
.
The 117th Southern Amateur Championship is conducted by the Southern Golf Association.
About the Southern Golf Association (SGA)
The Southern Golf Association, founded in 1902, is one of the oldest golf organizations and serves member clubs over a 15-state area. Recognized by the United States Golf Association (USGA) and Regional Golf Associations as one of the leaders in the promotion of Amateur Golf, SGA championships are selected for inclusion as criteria for selecting players for USGA and State team competitions. Through the years, SGA Champions have been chosen to represent various state golf associations in selected team competitions, including the Walker Cup and World Amateur. The SGA is host to the Southern Junior Championship as well as the Southern Amateur Championship and hosts the international award, the "Amateur of the Month," to a deserving amateur golfer on a monthly basis.
For more information about the Southern Golf Association, visit www.southerngolf.org

###
Media Contact:
Savannah Russo
Manager of Media, Marketing & Communications
Southern Golf Association
205-803-6524
/Blog/425722/Final-Round-Is-Set-for-the-117th-Southern-Amateur-Championship