Important Information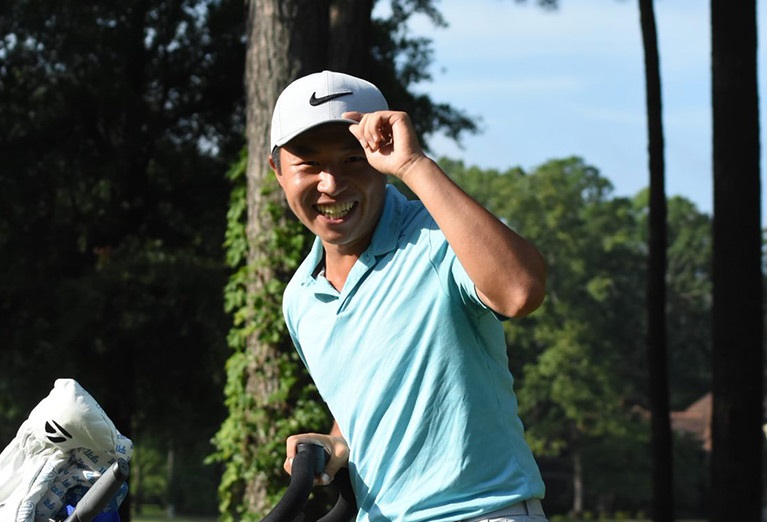 The Southern Golf Association (SGA) is committed to protecting your privacy.
This Privacy and Use Statement applies to data collected by the SGA through this web site and services; it does not apply to data collected through other sites that may be linked to this Site or other sources. Other sites and services linked to or from this Site are governed by their own privacy statements, which should be viewed before proceeding.
The SGA is committed to protecting the security of the personal information you provide. We use a variety of security technologies and procedures to help protect your personal information from unauthorized access, use, or disclosure.
The SGA may disclose personally identifiable information in response to legal process, for example, in response to a court order or a subpoena. We also may disclose such information in response to a law enforcement agency's request, or where we believe it is necessary to investigate, prevent, or take action regarding illegal activities, suspected fraud, situations involving potential threats to the physical safety of any person, violations of our terms of use, to verify or enforce compliance with the policies governing our sites and applicable laws or as otherwise required or permitted by law or consistent with legal requirements. All data, including personally identifiable information, however, belongs to the SGA. While the SGA does not generally disclose such data, it may disclose some information (but not credit card information, for example) for its business purposes.
Our agents and contractors who have access to personally identifiable information are required to protect this information in a manner that is consistent with this privacy statement and are not authorized to use the information for any purpose other than to carry out the services they are performing by, for, or in conjunction with the SGA.
Although we take appropriate measures to safeguard against unauthorized disclosures of information, we cannot assure you that personally identifiable information that we collect will never be disclosed in a manner that is inconsistent with this privacy statement. In some cases, the SGA may collect non-personal information. Examples of this type of information include the type of Internet browser you are using, the type of computer operating system application software and peripherals you are using and the domain name of the web site from which you linked to our website. We use your information on an aggregated basis to do such things as operate and enhance our website.
The SGA may update or change this privacy policy at any time and such changes will become effective immediately unless otherwise stated. This Privacy Policy page will state the date it was last updated and we invite you to review this page whenever you use this Site.
The SGA welcomes your feedback. If you have questions about this Statement or believe that we have not adhered to the Privacy Policy, please contact us:
Southern Golf Association
3041 Lorna Road
Hoover, AL 35216
(205) 979-4653
In addition to the policy above, please reference the USGA Privacy Policy below, which addresses data that the USGA may have access to for its business purposes through the USGA's technology services.