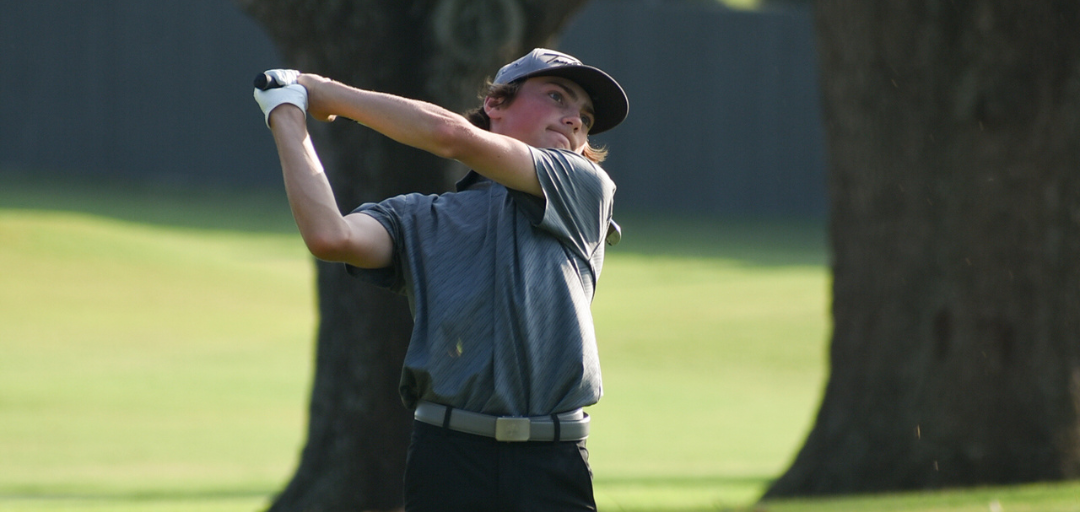 Tyler Watts of Huntsville, Alabama, Leads the 51st Southern Junior Championship After Round 2

BATON ROUGE, LA (June 15, 2023) – Partial Round Two results of the 51st Southern Junior Championship of the Southern Golf Association hosted by Baton Rouge Country Club, Baton Rouge,
Louisiana, on Thursday, June 15, 2023 (7043 yards, par 36-36–72, 72.8/139).
Tyler Watts of Huntsville, Alabama, stands at the top of the leaderboard with a 36-hole total of seven-under 137 after firing seven-under 65 today. Watts currently has a five-stroke lead over his nearest competition.
Kale Fontenot of Lafayette, Louisiana, stands in second with a two-day total of two-under 142, carding even-par 72 today.
The following players stand T3 at one-under 143 overall:
Collins Trolio of West Point, Mississippi, two-under 70 (Round Two)

Noah Kent of Naples, Florida, one-over 73 (Round Two)
Walter Anderson of Baton Rouge, Louisiana, carded a hole-in-one on #14 from 195 yards during Round Two.
Play was suspended due to darkness at 8:15 p.m. after a
two hour lightning delay from 11:20 a.m. to 1:20 p.m. Round Two will resume tomorrow morning beginning at 7:00 a.m. with ten players remaining to finish. Immediately following the conclusion of Round Two, the field will be cut to the low 66 scores and ties. The Final Round will follow.
For more information about the 51st Southern Junior Championship, including hole-by-hole scoring, please visit
the Championship website
.
The 51st Southern Junior Championship is conducted by the Southern Golf Association.
About the Southern Golf Association (SGA)
The Southern Golf Association, founded in 1902, is one of the oldest golf organizations and serves member clubs over a 15-state area. Recognized by the United States Golf Association (USGA) and Regional Golf Associations as one of the leaders in the promotion of Amateur Golf, SGA championships are selected for inclusion as criteria for selecting players for USGA and State team competitions. Through the years, SGA Champions have been chosen to
represent various state golf associations in selected team competitions, including the Walker Cup and World Amateur. The SGA is host to the Southern Junior Championship as well as the Southern Amateur Championship and hosts the international award, the "Amateur of the Month," to a deserving amateur golfer on a monthly basis.
Manager of Media, Marketing & Communications
Southern Golf Association