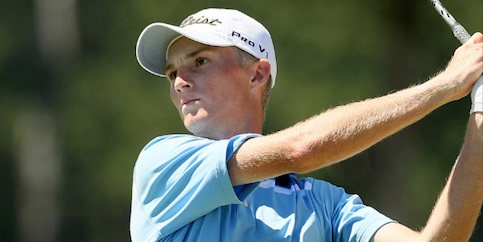 Will Zalatoris, the Wake Forest Junior from Plano, TX, has been named Amateur of the Month for July by the Southern Golf Association.
Zalatoris took the title at the 113th Trans-Miss Championship for the second time (his first win came in 2014) at The Olympic Club in San Francisco, which was quickly followed up by a win on the 2nd playoff hole at the Seattle Golf Club during the 50th Pacific Coast Amateur Championship, earning him the July Am award from the SGA.
Winners of the SGA's March-through-October award are determined by a blue-ribbon national panel of golf officials, coaches and journalists. Formerly named the National Amateur of the Month Award, it is now simply known as the Amateur of the Month Award as it has reached international status with presentations to players all over the world.
The SGA supports amateur golf at the highest level, including staging of the storied 100th Southern Amateur, which was held last week at The Dunes Golf & Beach Club in Myrtle Beach, South Carolina, as well as the 44th Southern Junior Championship in June at the University of Texas Golf Club in Austin, Texas.