49th Southern Junior Championship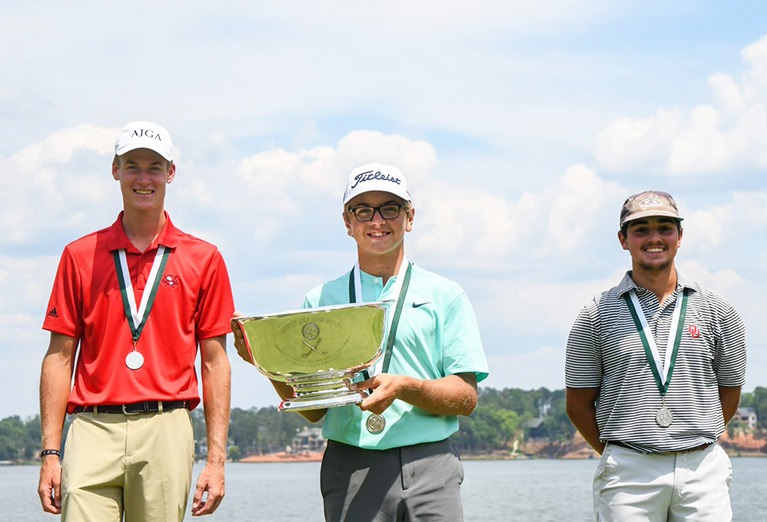 This year marks the 49th playing of the Southern Junior Championship and the first time that Great Waters at Reynolds Lake Oconee has hosted the Southern Junior Championship. Thomas Morrison, of Dallas, Texas won the title in 2020 at Blessings Golf Club in Fayetteville, AR.
Championship Information
Location: Great Waters at Reynolds Lake Oconee, in Eaton, GA
Date: June 16-18, 2021
Age: 14 as of June 16, 2021
Handicap Max: 5.4
Entry Fee: $295
Entries Open: March 22, 2021
Entries Close: May 25, 2021
Entries are open to any male amateur golfer who has a current Handicap Index® not exceeding 5.4 under the World Handicap System as of the close of entries, and has reached his 14th birthday by June 16, 2021, but not his 19th birthday by June 18, 2021. Entrants cannot be members of a college golf team or have participated in any supervised team activities.
More about this year's Southern Junior Championship participants, starting times, results and more.
Player Information Letter
Entry Form
Alternate List
Pairings & Results